Open Source Satellite Programme featured in April 2019 edition of SatMagazine
Achieving An Elusive Goal: A sustainable business case for smallsat missions
Despite the growing interest and investment in the industry, there aren't many success stories about smallsat mission sustainability. The team at KISPE have identified a critical price-performance gap in the Smallsat market that isn't currently being addressed and one that can only be delivered by disrupting the current satellite production mindsets.
This article introduces the work of the KISPE Group, discusses their assessment of the Smallsat market and associated challenges, and discusses how the Open Source Satellite Programme is implementing a novel approach to creating viable smallsat missions.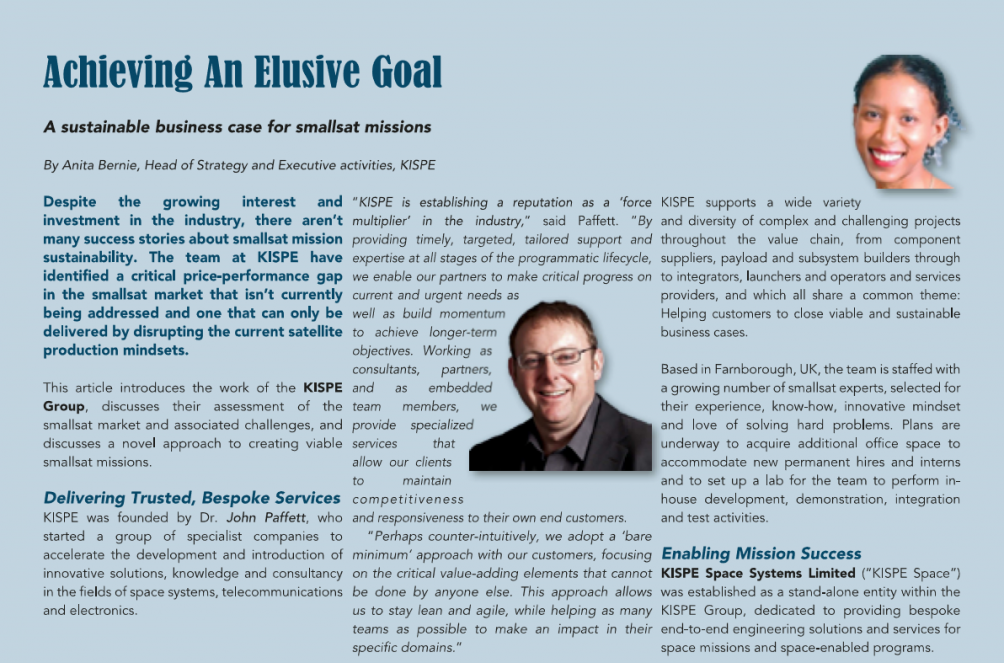 We believe that, in practice, the high-volume manufacturing approach is not a sustainable model for most smallsat missions.
Do you agree? Let us know in the comments section below.
www.opensourcesatellite.org exists to create an environment that supports and enables entrepreneurial and innovative thinking, with the aim of taking the next step in small satellite capabilities.
Join our community, follow us and be part of the journey!