Charting the development of the Open Source Space ecosystem at OSCW 2020
OSCW 2020 - Online!
We were excited to be part of the 2020 Open Source Cubesat workshop, held virtually on the 12th-13th December 2020.
The Open Source Cubesat Workshop was created to promote the open source philosophy for CubeSat missions and further. The fourth edition of the workshop took place online, following a very vibrant and successful OSCW 2019 in Athens. Participants came from a wide range of backgrounds: academia, research institutes, companies, and individuals.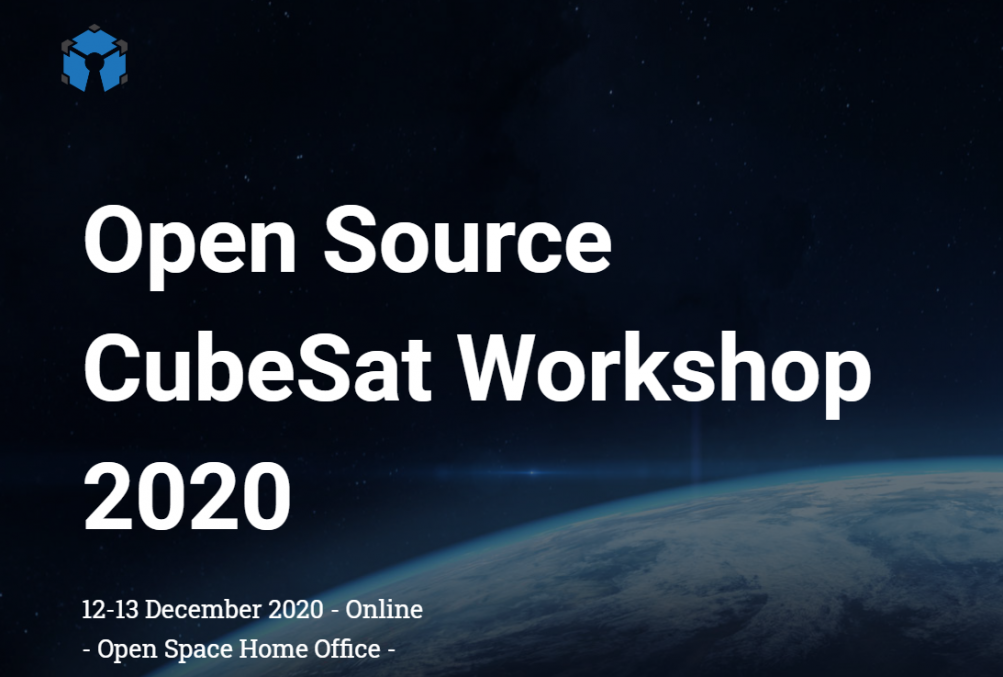 The aim of the two-day online workshop was to provide a forum for CubeSat developers and CubeSat mission operators to meet and join forces on open source projects to benefit from transparency, inclusivity, adaptability, collaboration and community.
The Open Source Space Ecosystem
Having witnessed the impact that an Open Source approach has made in many segments of the software industry, numerous teams around the world are embracing the Open Source philosophy to implement systems throughout all segments of the space industry and adjacent sectors.
Open Source Space systems have the potential to change paradigms about how space missions should be implemented; to transform the future of the space industry; to truly democratise space by reducing barriers to access, and to open up the benefits of "Future Space" space to society.
From components and subsystems through to operations; from small teams working on small high altitude missions through to global collectives with a vision of interplanetary settlement; from training and education platforms through to commercial systems; delivering applications as diverse as biological experiments through to space situational awareness; there are a multitude of teams working to create open systems and applications that all can contribute to and benefit from.
Our presentation provided a consolidation of the outputs of the workshop session we held at OSCW'19 and sought the contributions of the OSCW'20 participants to evolve and generate an up-to-date snapshot of the Open Source Space capability landscape.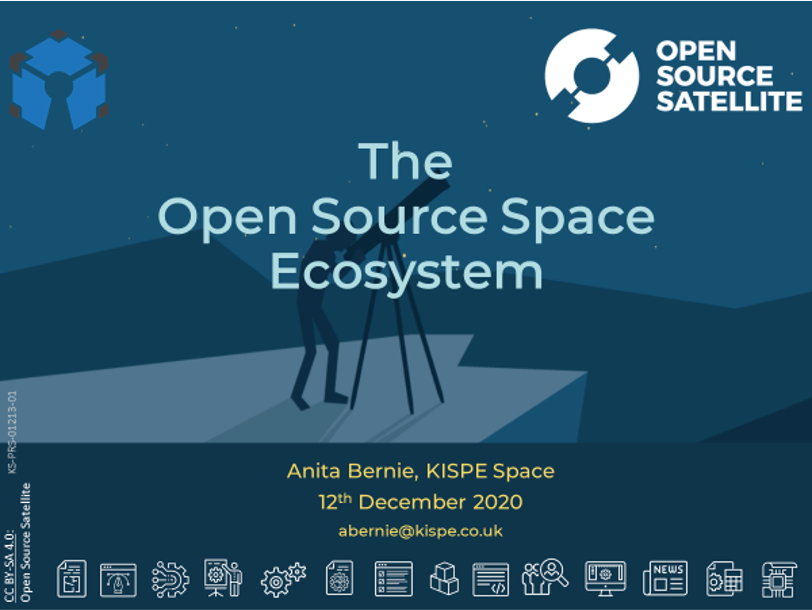 Want to find out more?
Watch the playback of our OSCW 2020 presentation on YouTube, and access additional Open Source Satellite Programme video content here.
All of the conference contributions can be accessed from the OSCW 2020 website.