OSSAT Download: The Future of Model Based Systems Engineering
Realising the full potential of Model Based Systems Engineering
There is a lot of discussion about Model-Based Systems Engineering (MBSE) in government, industry, and academia. However, much of the discussion involves performing the same systems engineering tasks similar to the way that they have been accomplished, and as a result MBSE is not realizing its full potential.
Model-Based Systems Engineering represents a revolution within the Systems Engineering Community and requires wide-ranging changes to systems engineering processes to be effective.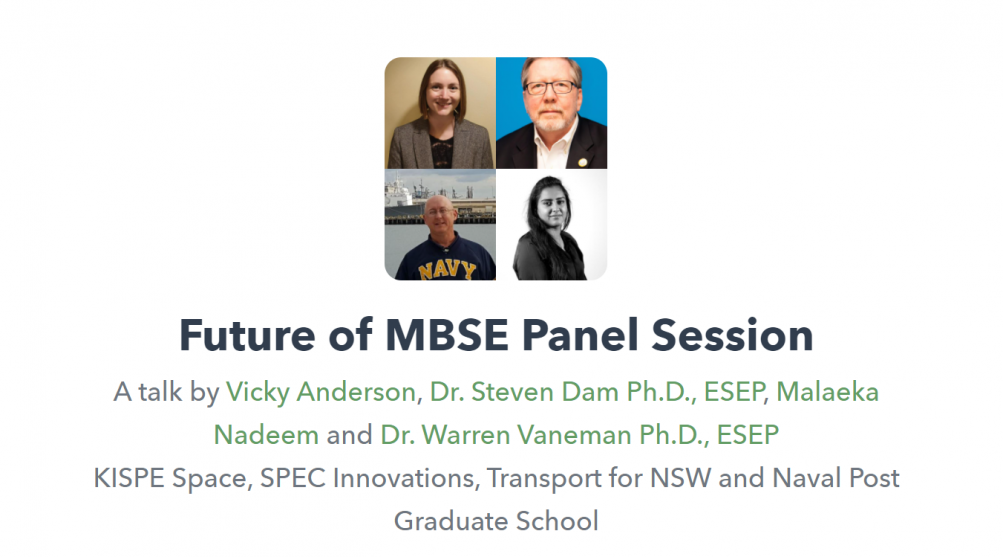 The Future of MBSE Panel Session [Credit Lifecycle Modelling Organisation]

Sharing our vision at MBSE.CON
KISPE Systems Engineer and Open Source Satellite Programme champion Vicky Anderson participated in a panel session at MBSE.CON alongside other international systems experts. She discusses the problem space that she needs to consider when developing systems for the space domain and shares her vision of what the future holds for MBSE. You can download the presentation slides here.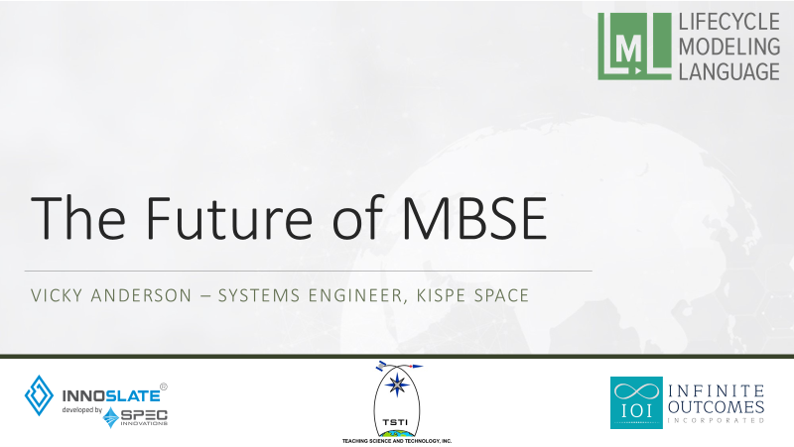 The Future of MBSE
What are your experiences of using MBSE in your projects? Share your thoughts in the Comments below.
www.opensourcesatellite.org exists to create an environment that supports and enables entrepreneurial and innovative thinking, with the aim of taking the next step in small satellite capabilities.
Join our Community, Register to collaborate and Follow us to be part of the journey!