OSSAT Repositories
"...Where's all your stuff??!!..."
A question asked by someone who registered their interest in collaborating with us.
Our intention is to release and share information as soon as practically possible.
We and our collaborators have been working on generating a range of artefacts and outputs. These range from code, to top-level system architectures and conference papers - and will soon include test results too!
So we have a range of different project activities underway, creating a diverse range of different files types and formats.
Repository decisions
Currently, the outputs being generated by the Open Source Satellite Programme is accessible to signed-up OSSAT collaborators, via dedicated Microsoft Teams channels and on GitHub, and we're figuring out the best way to establish repositories to share this material more widely.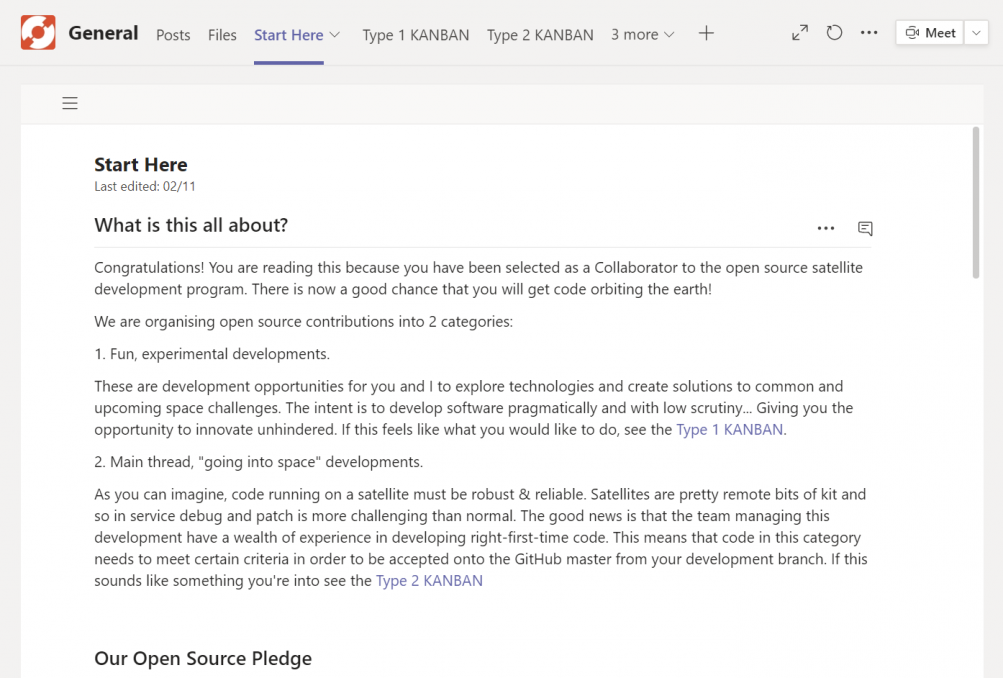 A snapshot of one of our OSSAT Teams Channels - Accessible to signed up collaborators
Do you want to share what's worked for you on your Open Source Projects?
If you'd like to share what's worked (or has not worked) when you've established your repositories for Open Source projects, of if you want to find out more, let us know! Register to collaborate or send us an email.