Book your place on our Webinar: 3rd July 2019
Webinar: 7 Things You Want To Know About The Open Source Satellite Programme
Wednesday 3rd July 2019
Join us for this FREE Webinar to learn more about:
WHY we started the Open Source Satellite Programme
Our VISION
The stakeholder PERSPECTIVES that drive the development of the system requirements
The TIMELINE for the first Open Source Satellite Programme mission
The longer-term ROADMAP
How you can access our RESOURCES
Our COMMUNITY building goals and how you can get involved
Unable to attend on Wednesday 3rd July? Sign up and we'll send you the link to the playback after the webinar.
How to book your place
Register here for 7 Things You Want To Know About The Open Source Satellite Programme on Wednesday 3rd July 2019.
After registering, you will receive a confirmation email containing information about joining the webinar.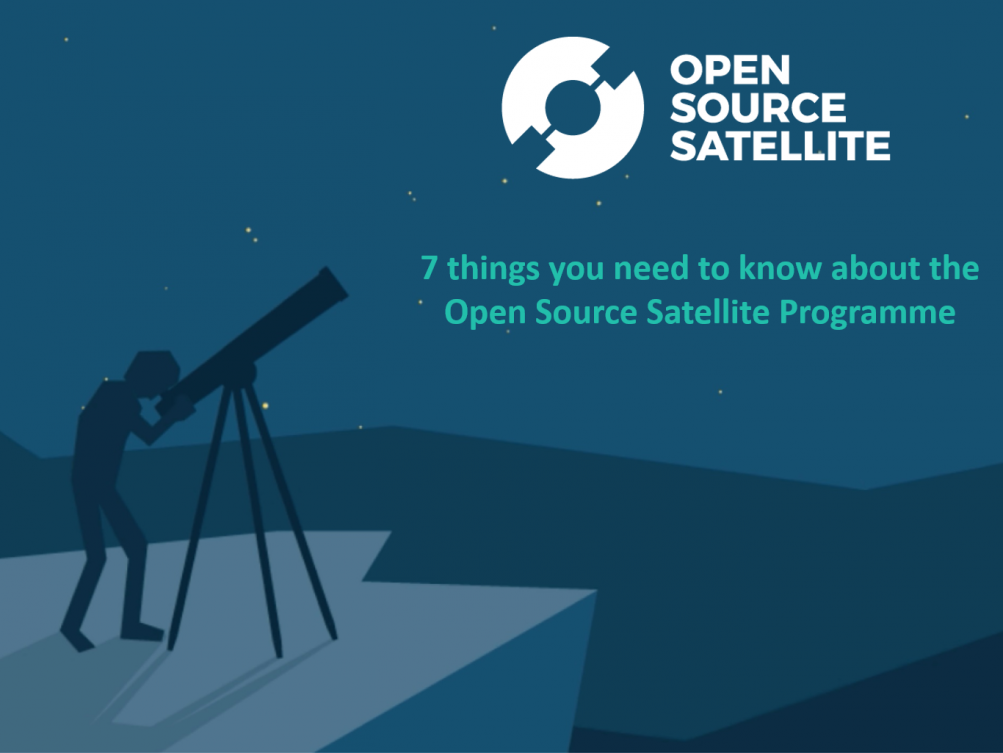 Looking forward to your participation!

www.opensourcesatellite.org exists to create an environment that supports and enables entrepreneurial and innovative thinking, with the aim of taking the next step in small satellite capabilities.
Join our community, follow us and be part of the journey!