The Open Source Satellite Ecosystem
Creating Open Source Synergies for Microsatellite Missions
We enjoyed attending the recent 4th ESA Cubesat Industry Days and were excited to hear first-hand from fellow attendees how much interest there in applying Open Source approaches to small satellite programmes.
One of the slides in our presentation stimulated interesting conversations.  There are many Open Source teams and capabilities that are starting to emerge in the Cubesat domain; the vision of the Open Source Satellite Programme is to connect and apply such areas of competence to develop larger robust operational microsatellite missions.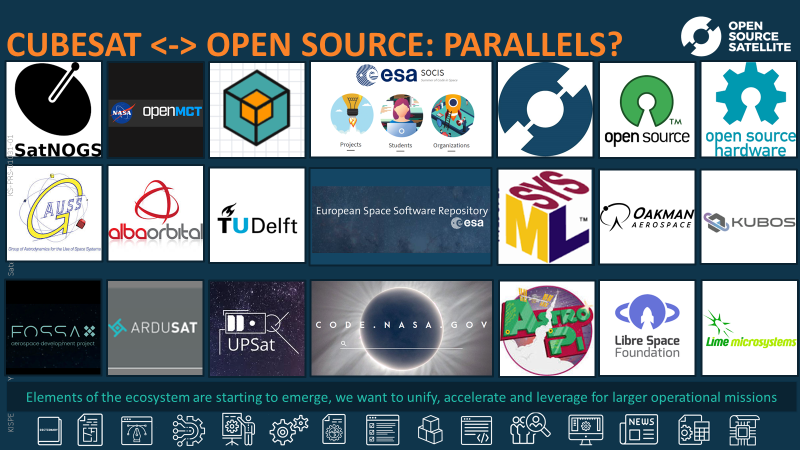 Different Flavours of Open Source
It became evident to us soon after initiating the Open Source Satellite Programme that there are many different "flavours" of Open Source. We've already engaged with several of the teams that we promoted in our presentation and we are looking forward to learning more about how different teams are interpreting and implementing the Open Source philosophy.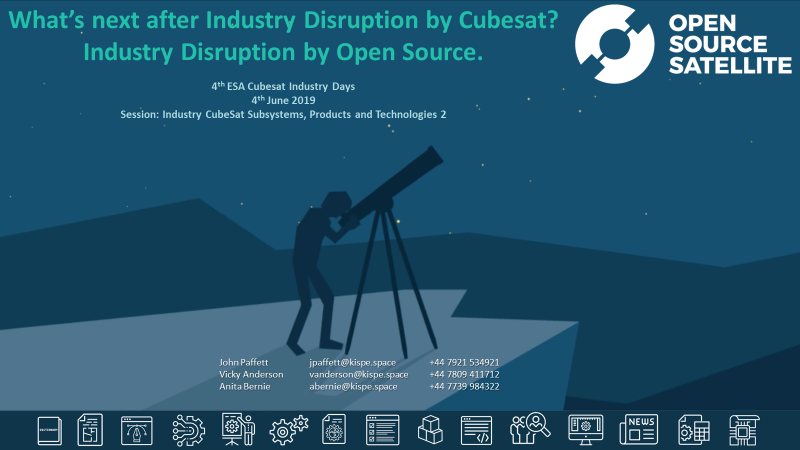 Future articles will discuss the work of some of these teams, and their approach to Open Source.
Do you have any observations about the open source ecosystem that you'd like to share?
Post your thoughts in the comments section below.
www.opensourcesatellite.org exists to create an environment that supports and enables entrepreneurial and innovative thinking, with the aim of taking the next step in small satellite capabilities.
Join our community, follow us and be part of the journey!