Case Study: CFMS Optimising Spacecraft Structures
As part of its work with small to medium enterprises in the Digital Engineering Technology & Innovation (DETI) programme, a strategic programme of the West of England Combined Authority, The Centre for Modelling & Simulation (CFMS) is helping KISPE Space to develop the Open Source Satellite structural design. 
CFMS used a generative design optimisation approach to generate solutions for the Open Source Satellite structure. By using digital engineering tools and methods, CFMS can create multiple different designs and test each one virtually against the performance criteria.
CFMS joined our June 2021 meetup to provide an overview of their optimisation and analysis project, download their presentation here: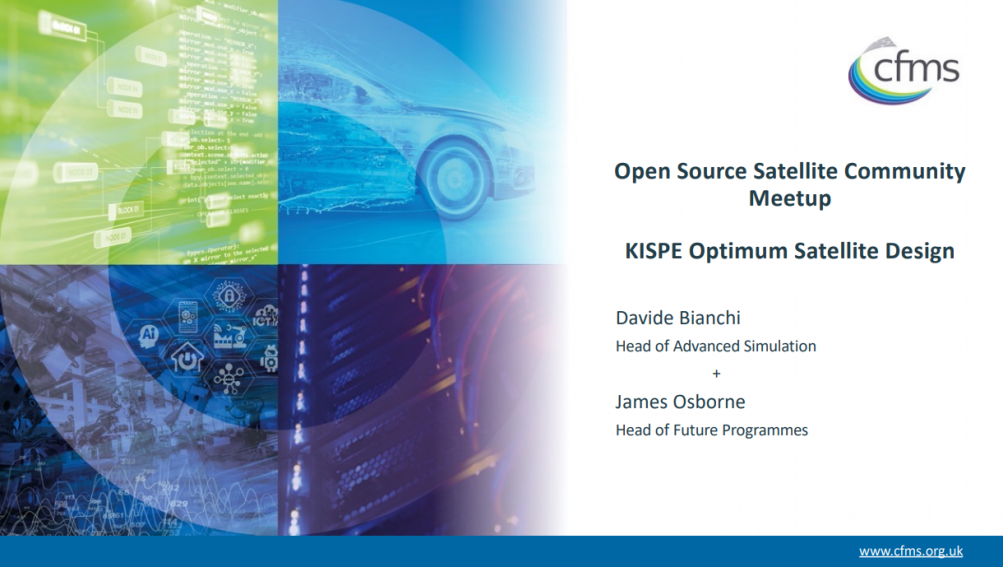 Download your copy of the CFMS structural optimisation presentation
Have you used multi object optimisation techniques? Tell us about your experiences in the Comments below.
www.opensourcesatellite.org exists to create an environment that supports and enables entrepreneurial and innovative thinking, with the aim of taking the next step in small satellite capabilities.
Join our Community, Register to collaborate and Follow us to be part of the journey!