Case Study: Launch vehicle payload envelope analysis
Spacecraft experience their harshest mechanical environments during launch. Therefore, it is important to understand the impact of the different mechanical environments and generate an envelope which can be used to drive the preliminary design and verification.
Community Collaborator Richard Tait delivered a presentation at the June 2021 meetup to share the work that he has done to evaluate several launch vehicles and the tools that he developed to generate launch vehicle envelopes and Centres of Mass. His presentation is available for you to download here: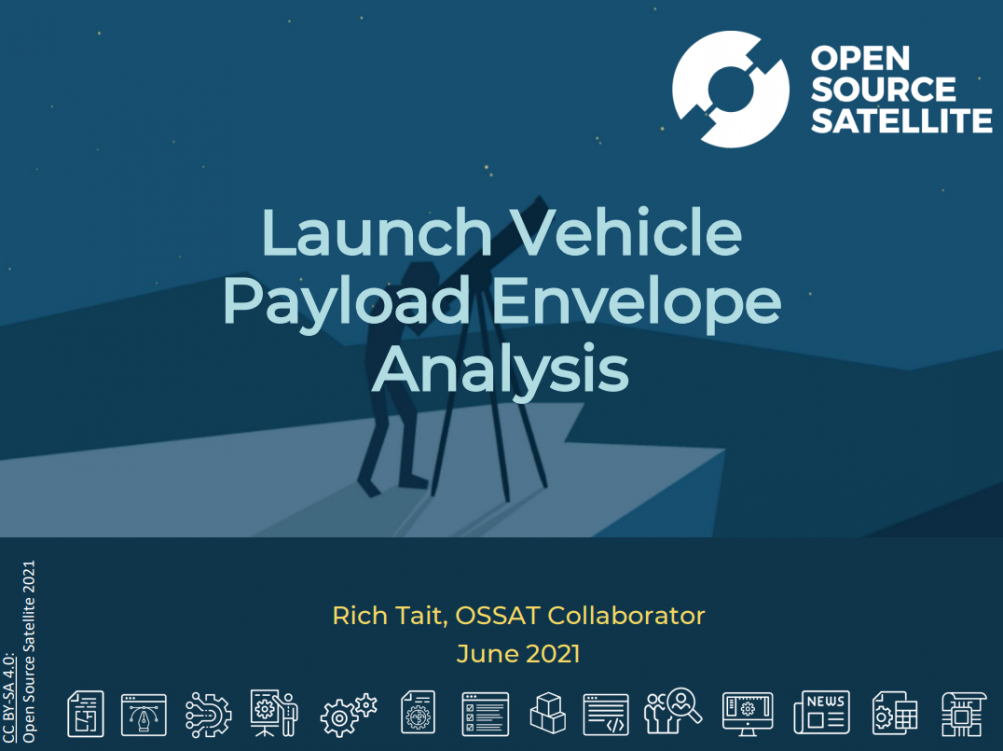 Download your copy of the Launch Vehicle Payload Envelope Analysis presentation
Do you use open source tools to evaluate launch vehicles? Let us know in the Comments below.
www.opensourcesatellite.org exists to create an environment that supports and enables entrepreneurial and innovative thinking, with the aim of taking the next step in small satellite capabilities.
Join our Community, Register to collaborate and Follow us to be part of the journey!