February 2022 Meetup: Careers in Space
Careers in Space: Thursday 17th February 2022 1630GMT, Online
The path to Space is enabled by people!
Space plays a critical role in our daily lives. Satellites keep us connected with our friends, families, and colleagues. They support our present and future security and prosperity, enabling us to navigate the oceans, monitor the climate and forecast the weather. The space sector presents significant opportunities; the global space economy is projected to grow from an estimated £270 billion in 2019 to £490 billion by 2030.
And just like any sector, there are opportunities for people with many different skillsets and levels of education. The industry is a highly collaborative, and irrespective of experience and specific discipline, "soft skills" such as team-working and business understanding are also important.
Join us online as we discuss the shape of the space ecosystem and how there is "Space For Everyone"!
Register on Eventbrite and add to your Calendar : 20th January 2022, 1630GMT, online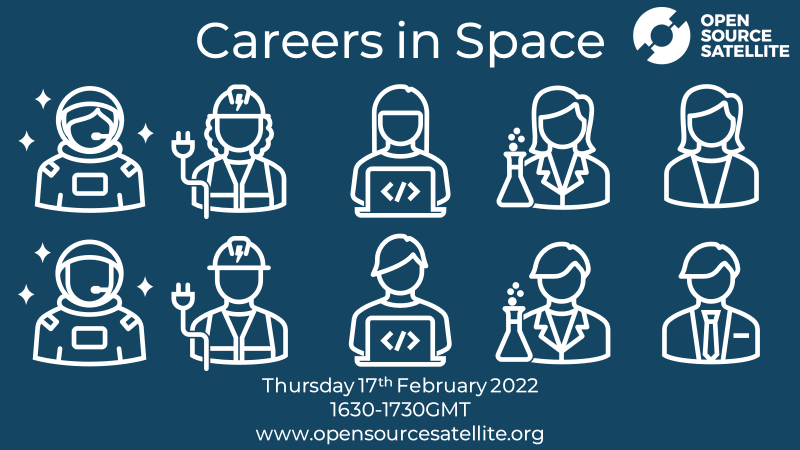 Are there any topics that you'd like us to cover in future blogs and meetups?
Would you like the opportunity to present and share your knowledge with the Open Source Space Community?
Let us know!
www.opensourcesatellite.org exists to create an environment that supports and enables entrepreneurial and innovative thinking, with the aim of taking the next step in small satellite capabilities.
Join our Community, Register to collaborate and Follow us to be part of the journey!