The Open Source Satellite Programme at SmallSat 2019
The Open Source Satellite Programme at SmallSat 2019
The Small Satellite Conference is a "must" on our annual conference calendar because of the breadth and depth of capability end expertise of the people who attend, all of whom are motivated by the desire to deliver mission-enabling systems and solutions for small satellites.
We enjoyed many great conversations with teams spanning the entire small satellite value chain: from component manufacturers, equipment providers, spacecraft manufacturers and payload designers, through to launch providers, satellite operators, ground segment providers, service providers and software developers.
Growing the Open Source community at our Poster session
One of the highlights of our week was our opportunity to present our vision for the Open Source Satellite programme and to engage in thought-provoking conversations during our Poster Session: The Open Source Microsatellite Platform.

We had a lot of people stop by to learn more about the programme and to find out about the many different ways that they could get involved.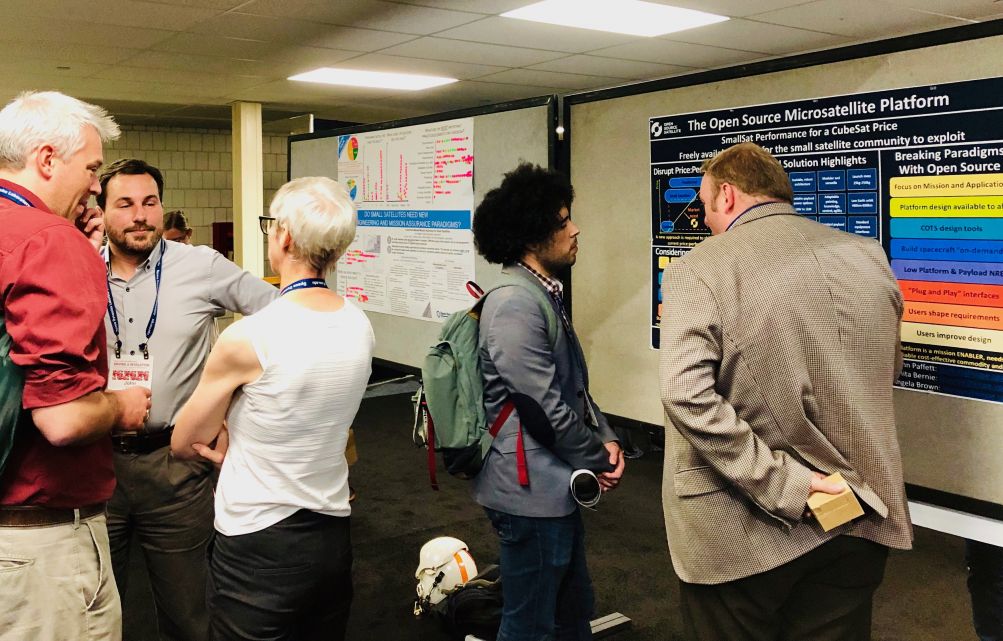 View a copy of our Smallsat 2019 Conference Poster
For everyone who took a photo of our poster, and for those who weren't able to stop by, here's a high-quality copy that you can download: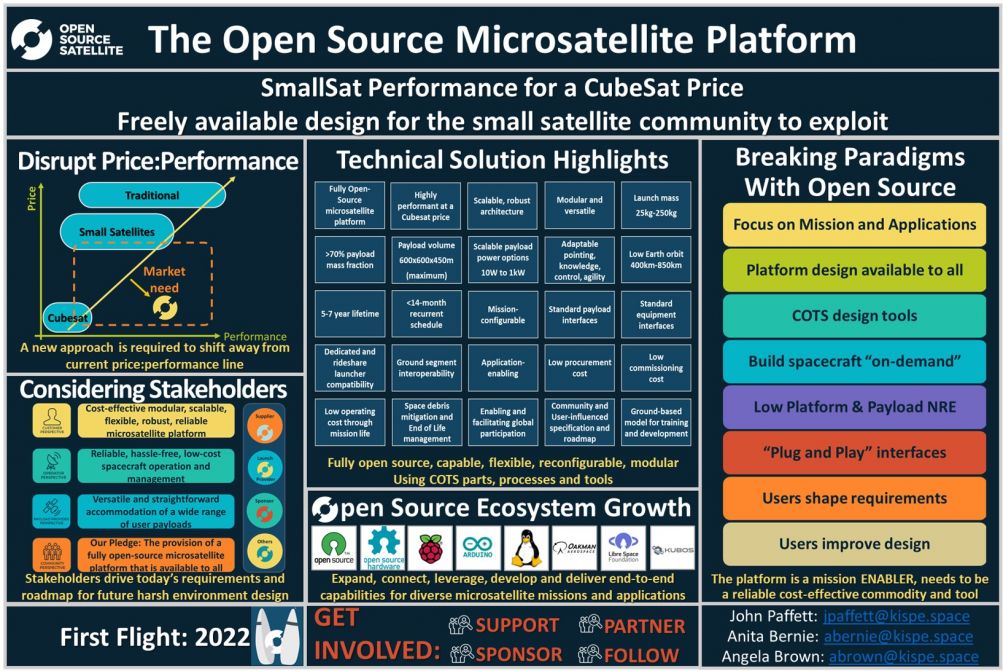 We plan to capture the main discussion points in an upcoming Webinar; register here to be notified when this is available on our GoToStage channel.
Thanks to everyone who came to talk to us, and we look forward to the continuing the discussions!
www.opensourcesatellite.org exists to create an environment that supports and enables entrepreneurial and innovative thinking, with the aim of taking the next step in small satellite capabilities. 
Join our community, follow us and be part of the journey!