Stakeholder perspective: What do Open Source Satellite customers need?
The challenge that we want to address with the Open Source Satellite is to be able to provide increased mission and payload capabilities without growing the mass of the spacecraft platform.
In a previous article we described Customers as stakeholders who derive value by creating missions for end-users' specific needs, and who are primarily focused on performance, cost and schedule. In this article we're going to introduce our Customer's expanded requirements.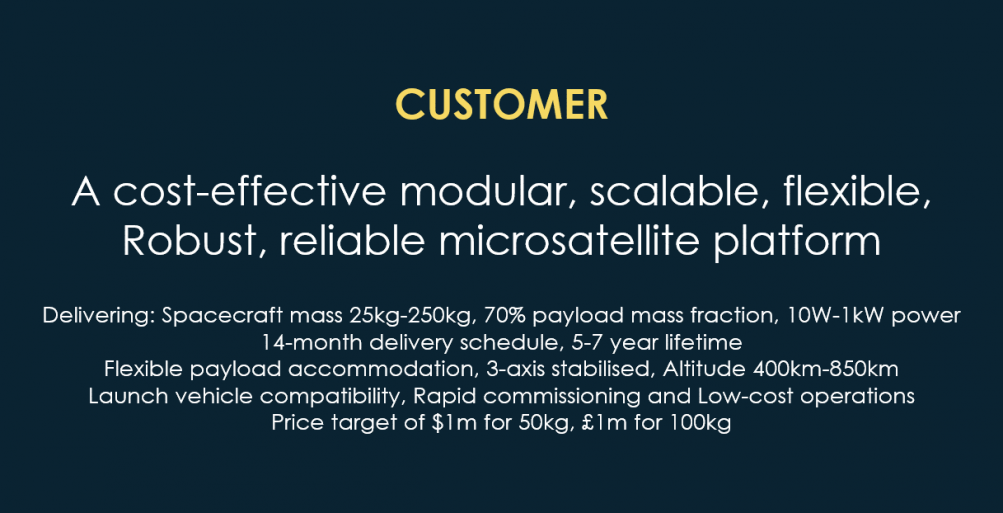 Customer Mission Applications Drive The Requirements
We are following a logical and common-sense MBSE approach to requirements capture, product development and roadmapping, which requires that all elements on the system are fully traceable to system and user requirements. The Customer is a primary source of requirements for the Open Source Satellite.
Many of the mission applications that customers are talking to us about fall into the following general categories:
Open Source Satellite Cardinal Point Specification
We've got the following items as our starting-point Cardinal Point Specifications for the first generation of the Open Source Satellite.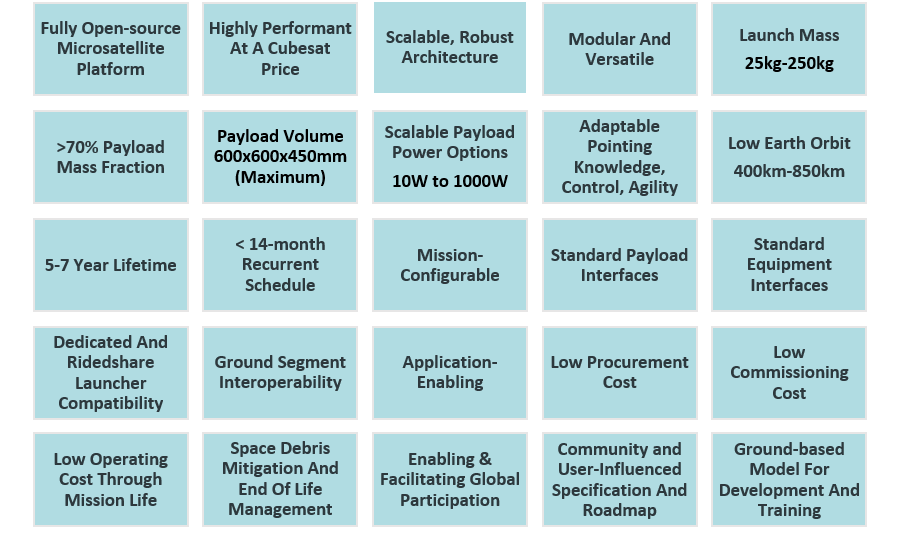 We intend to iterate and refine these through our engagements with all of our stakeholder groups.
What are your thoughts and perspectives on and experiences of transitioning from traditional Systems Engineering processes that are document-based and code-centric to more efficient and effective processes that are model-based? Share your insights in the comments section below.
www.opensourcesatellite.org exists to create an environment that supports and enables entrepreneurial and innovative thinking, with the aim of taking the next step in small satellite capabilities.  Join our community and be part of the journey!