A website to serve our community and partners
We're very proud to announce the launch of our new website and delighted to introduce this unique hub for serving our community and partners in the small satellite industry.
Since we announced the Open Source Satellite Programme last October we have been busy behind the scenes; growing the team, developing the satellite platform concept and working on our new website. We're excited to share our progress with you.


Our Vision
Our website embodies the vision of what we want the Open Source Satellite Programme to achieve:
Stimulating the responsible and sustainable use and exploitation of space
Enhancing the capabilities of small satellite solutions to address an ever-increasing range of applications and services
Making space more affordable and accessible.


Our Mission
We're going to achieve our vision by developing a fully open-source, flexible, highly-capable microsatellite platform for the price of a cubesat.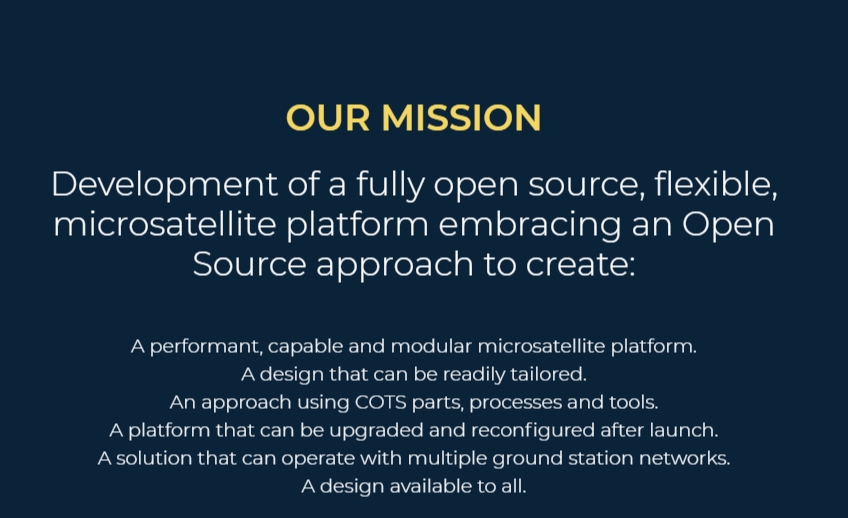 Our Aim: To make available the entire satellite platform design, 12 months after launch
We will be releasing information about the Open Source Satellite design and our activities as we progress through the milestones, from design and development through to launch and mission operations. The Resources that we will be providing for public access include: design drawings, schematics, parts lists, board layouts, software source code and manufacturing information.
We are planning early releases of information for strategic sponsors and partners. Please get in touch if you would like to find out more about how you can support and benefit from the Open Source Satellite Programme.


Read, Comment, Get involved
We will be publishing regular Articles about our developments and we're looking forward to some engaging conversations in the Comments sections of each Article.
We want to collaborate with you to make space systems and missions better. We're preparing a series of webinars to bring our community together in real-time, to share information and updates about our progress and to interact and answer your questions. Sign up to be notified when we're ready to take bookings for our first online event.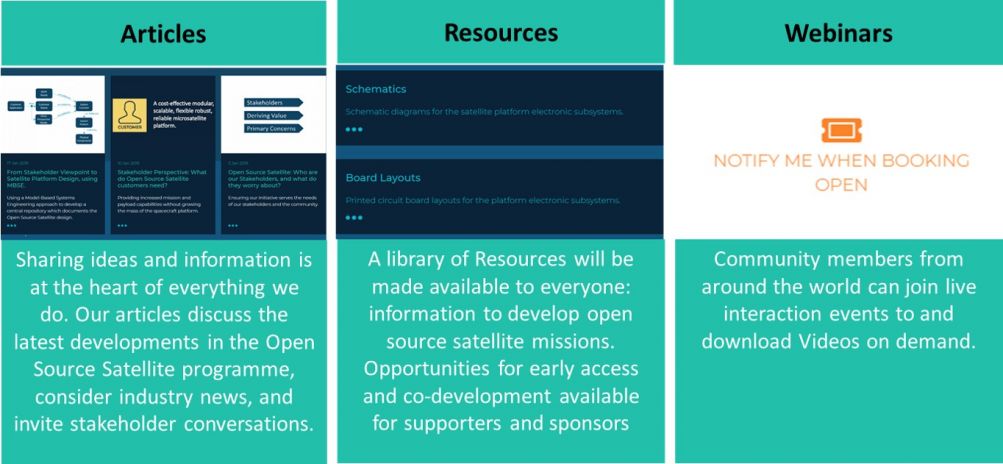 Like, Follow and Subscribe to stay up to date on the latest information and to be notified when new information is available for access.


Do you have suggestions for content you'd like to see on our webite? Let us know in the Comments section below, or get in touch with us at [email protected].
Our thanks go to the Mzuri team for helping to make the new website a reality.
www.opensourcesatellite.org exists to create an environment that supports and enables entrepreneurial and innovative thinking, with the aim of taking the next step in small satellite capabilities.  Join our community and be part of the journey!